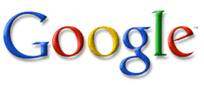 Click here for Free Industry Resources!
Friends!
Here is an opportunity to bring efficiency in your office be it of a Corporate House or a Small Business Enterprise. The possibilities are many with excellent Google Applications that are exactly tailor made for your employees to work with them. 
Learn how both new and established companies are using Google Apps to curb costs amid rapid expansion.
 Start-up IT services provider Counterpoint Consulting and office products distributor Indoff, which has been in business for thirty years, operate in very different industries, but the two rapidly growing organizations share the need to provide employees with cost-effective yet continually updated technological capabilities.

Read how both companies have benefited from Google Apps, a suite of applications that includes webmail services, shared calendaring, instant messaging and voice over IP services, with results including:
Reduced strain on IT due to streamlined operations and lower costs
Greater business scalability through easily-deployed services
More productive and efficient employees with best of breed communication tools